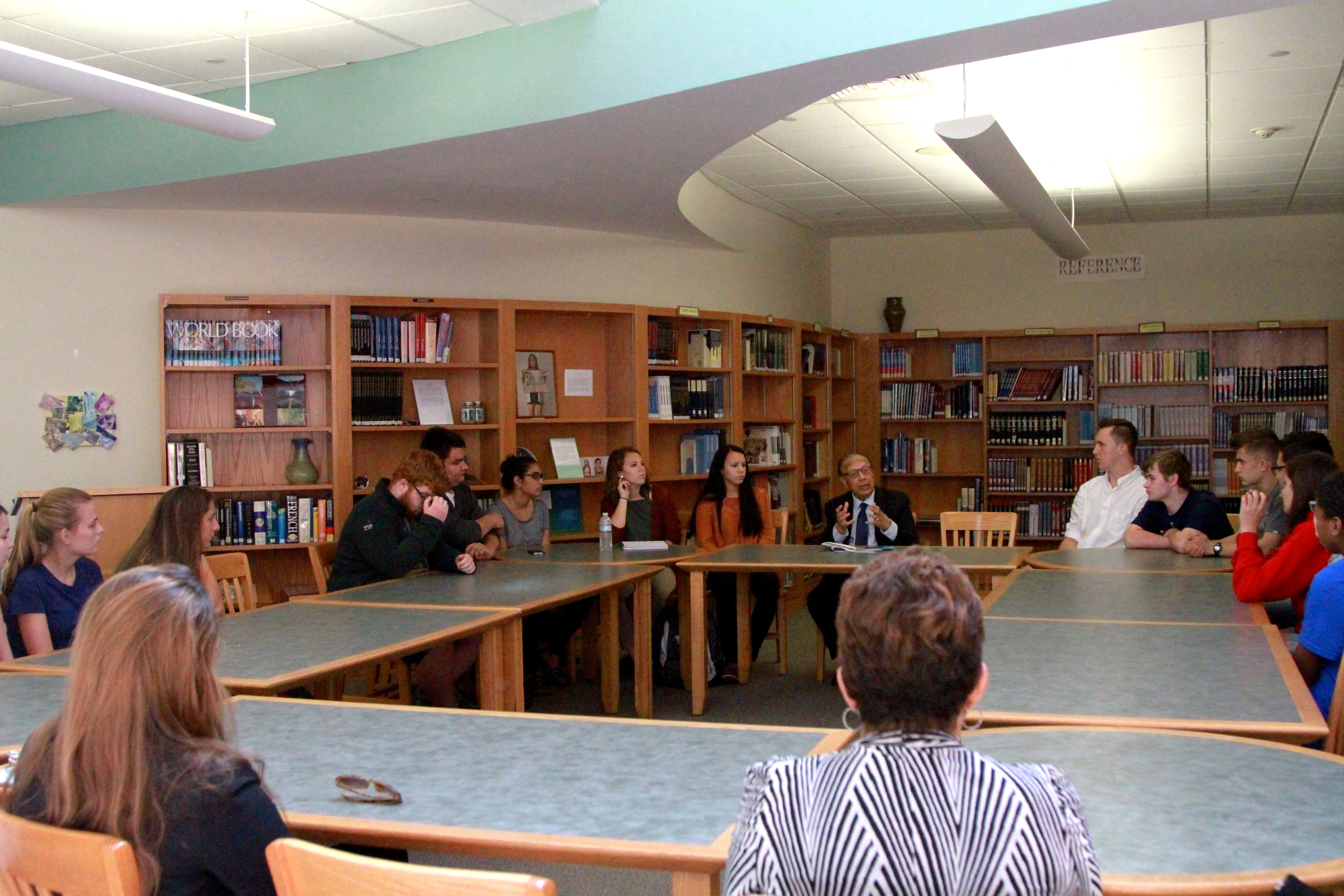 SEPTEMBER 21- In order to fulfill a promise he once left to Betsy Sawyer,  The United Nations Ambassador arrived at the high school to meet a group of high school students who were active members of the Peace Club. This small project turned into something much grander, students were able to find their voice and be further inspired. It all began with Betsy Sawyer who was the creator of the Peace Club and former of the Peacebook.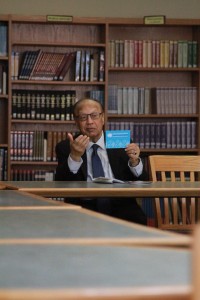 While being such a high figure in the world, Chowdhury represents the start of a change, the continuance of a legacy.
Susan Willcox and Anne Polaski reached out to organize the day's events, communicating with Michael Suchecki (Senior) and the Thorburn sisters, Jen and Lauren (Juniors) to make everything possible. Those three students were the most active within the club and closest to Sawyer herself.
Suchecki had encountered Ambassador Chowdhury before, therefore they had both been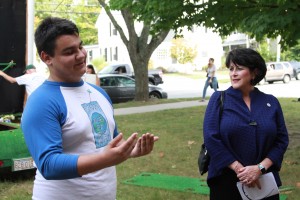 familiar with each other which created a likeable environment and respect upon Sawyer.
Ambassador Chowdhury was welcomed with open arms and with a certain respect. He continues to carry on Sawyer's legacy just like the students. That formality easily grew a comforting boundary between him and the students.
Inspiration ran wild at the high school for a small round table discussion giving insight on what Chowdhury has personally experienced in the world through spreading peace. His discussion focused mainly on equality in the world.
"The world is our family," Chowdhury Said.
Those words resonated with the students. The discussion became open-ended when student leader, Suchecki, opened the floor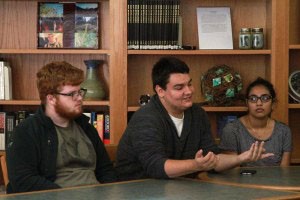 to the students to ask Chowdhury questions about his life and his work.
The student's job is to further continue Sawyer's legacy and they do just that. Although Sawyer has impacted many students whose lives she touched in making a change, the students looked to her as a friend, a role model. They now look to Chowdury for inspiration and guidance to spread peace throughout the world.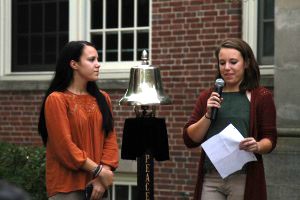 "It all started when we were in fifth grade, Betsy was our personal mentor. We got to experience seeing where people were at and Betsy was a person I aspire to be like," Said Jen Thorburn who was an active member of The Peace Club.
The Thorburn sisters were the  creators of "Betsy Sawyer Day", leaving Sawyer's footprint on the community.
Sawyer died on April 3, 2016, from leukemia. With Sawyer's passing, Diane Repaal, a seventh grade math and science teacher, took her place as the club adviser.  
"I've been working with the Peacebook ever since Betsy came up with the idea'" Repaal said, "but then when Betsy got ill last February, the principal said, 'We are going to cancel the peace club, we're not going to have a peace club anymore.' And I knew that that's not what Betsy would've wanted."
That is not what the students wanted either, Chowdhury heard their voices and reached out. With a delayed visit, he managed to arrive in Groton on National Peace Day- a worldwide event. Spreading his outlooks, he was never afraid to say that not everything in the world today goes perfectly. But that it is up to 'us' to work on making a change- that is what the Peacebook represents.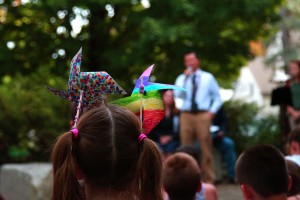 "Betsy became a dear friend who I grew to love and admire. Continuing to help spread the message of the book and her legacy of peace education and the idea that kids can affect change and make a positive impact on the world isone I personally believe in," Said Willcox.

National Peace Day became Betsy Sawyer's day as students continue on the legacy of peace that was left behind. It a
llstarted with a promise and it ended with a fulfillment
"[Sawyer] changed a lot of lives with her whole mission with The Peacebook…it's only right that we help her out in return for [what] she has done for our community," Said Josh Marion, a student who had been a part of the Peace Club.