Beloved Lunch Staff Manager Resigns
After 20 years at GD, Kelly Barbosa takes job in Westford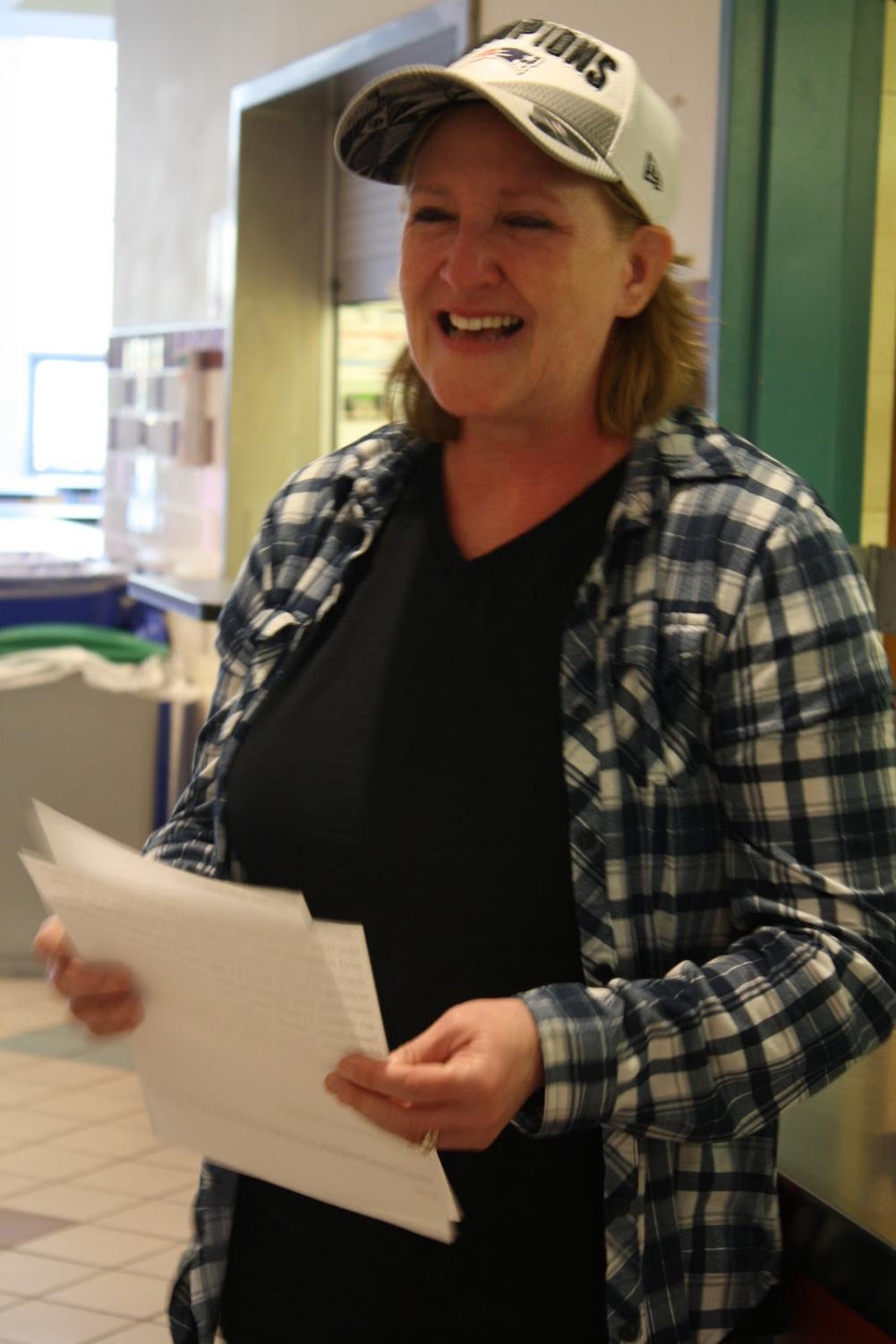 Kelly Barbosa, a staff member of twenty years and lunch staff member of six years, has left the school system to work in Westford due to the possibility of outsourcing lunch staff positions.
"My husband and I are self-employed," Kelly said. "There is too much possibility of privatizing the lunch department here, and I couldn't take that chance."
Barbosa has lived in Dunstable for over twenty years and has three sons who have gone through the school system.
"I know everybody," Barbosa said, "I know most kids by their first name."
Barbosa clearly enjoys working with the students here and attempts to make a positive impact on their day.
"I greet every student with a smile and a friendly hello and try to brighten their day a little bit," Barbosa said. "It's all about making a difference in a child's life."
Erin Kaufman, a consistent pop tart customer, looks forward to Barbosa's greeting each day.
"I think she's great," Erin said. "She always puts me in a good mood."
However, it is not just Barbosa who brightens the day of the students, the students brighten her day as well.
"It warms my heart when students wait in line for us to sign their yearbook," Barbosa said. "You have no idea how that makes us feel."
Throughout her career at GD, Barbosa worked as a substitute teacher before becoming part of the kitchen staff and working her way up to manager of the high school cafeteria.
"Every day is memorable working with Kelly," coworker Leslie Johnson said. "She brings in breakfast for us about once a week. It's really nice to look forward to."
Barbosa has also become close with many teachers throughout her time working at GD, including Mr. Bisbee, who opts for a salad each day at Barbosa's salad bar.
"Kelly's always cheerful," Bisbee said. "I can't believe how nice she is to everyone every day."
Barbosa will leave GD with a heavy heart, but comforts students with the departing words,
"This is not a goodbye–it's just I'll see you around."